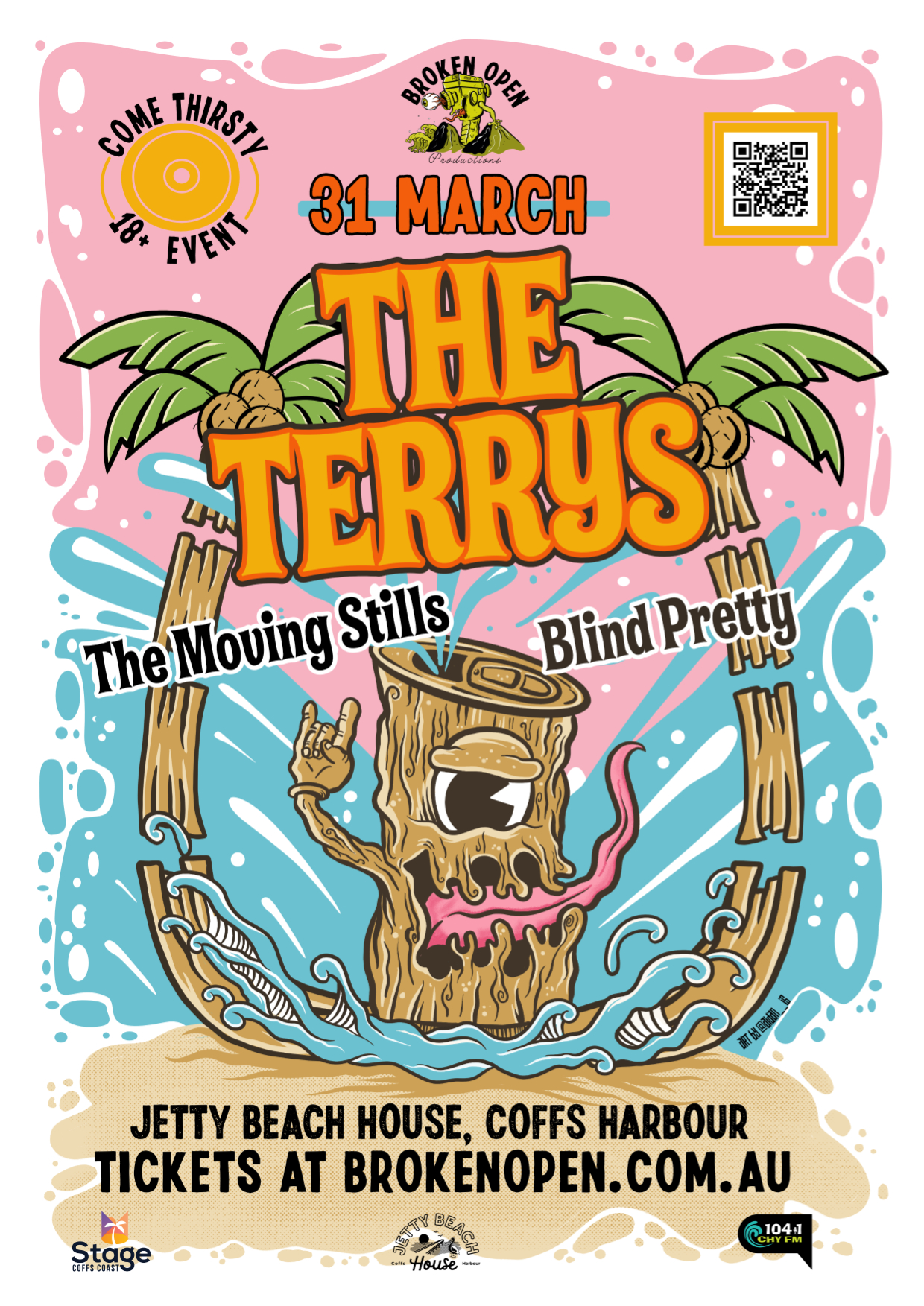 Are you a fan of The Terrys?
The poster for the show was designed by yours truly using my trusty XP Pen tablet. I had a blast creating this unique and eye-catching design, and I hope it gets you excited for the upcoming event.
But that's not all! The Terrys won't be alone at the show. They'll be joined by two fantastic support bands – The Moving Stills and Blind Pretty. It's going to be a night of incredible music and awesome energy.
So, what are you waiting for? Grab your tickets and get ready for a night you won't forget. And if you're feeling inspired to create your own artwork, be sure to check out the XP Pen tablet I used to design the poster. It's an excellent tool for artists of all skill levels.
Don't miss this fantastic show – we'll see you there!
Be sure to check out the XP PEN Deco Pro MW Digital Tablet here