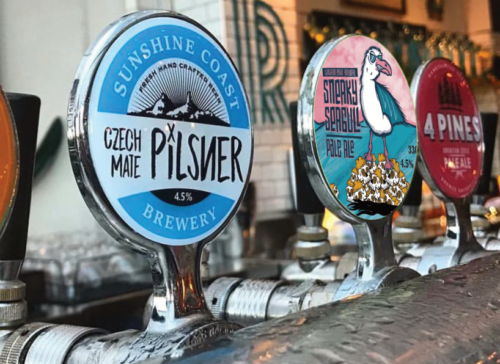 "Sunshine Coast Brewery has been brewing hand-crafted beer since 1998, making it not only the first craft brewery on the Sunshine Coast but the oldest running microbrewery in Queensland." So when they reached out to me to put a character to their Sneaky Seagull Pale Ale I was all over it like hot chips.
Stepping away from a more traditional beer bottle label design is always a great challenge, putting my twist on it more so. As always starting with pencil to paper to visualise the good and bad ideas.
Kicking it off with a bunch of sketches of Aussie beachgoers favourite bird, the seagull. From here we fine tune the styling and covered his questionable eyes with sunglasses. We landed on our Sneaky Seagull. From here he found himself perched on a pile of "hop eyed" skulls ……because everyone loves skulls.
Creating a design that was hand drawn this adds character and a quirkiness for this Pale Ale label to jump out from the rest. Taking into mind the Sunshine Coast region of blue oceans and magnificent sunsets I used these as the background colours. The Glass House Mountains are a big feature of the area as well as the original label for the Sunshine Coast Brewery labels. These were added in the background to create interest.
The end result is a unique graphic with bold colours, quirky and the perfect for summer.